With American Thanksgiving and Christmas at our heals, overeating, especially during a pandemic, is even more of a thing. This year will be special as many places will be in lock down and not able to celebrate as normal. While that may save many from overeating at parties and gatherings, it means we will spend that time at home overeating instead. Stores will not stop to put out holiday goodies and nothing will stop us from consuming them.
Mitigate Overeating
So what are the best ways bloggers and micro-influencers apply to mitigate this trend? I can state the obvious that you likely already know such as; Stay away from it, eat healthy and exercise but there are other tips that may be more actionable. Bear in mind that these tips are not to be applied over 1 day but require practice and willingness to change for the better.
Some of these tips are based on maintaining good spinal health from Dr. Ken Hansraj, an orthopaedic spine surgeon…but they're just as transferable to avoid overeating. Others, you may have heard from other micro-influencers but weren't certain of their application because you weren't sure whether they just wanted to make a sale or they genuinely worked.

Understand Overeating
As a blogger, I receive a lot of information about all sorts of products. Some are enticing, others not so much. When I do come across something interesting but feel like I need to test it to be sure, I'll ask for sample. Sometimes, you come across share-worthy gems, where I don't even need to be compensated to promote it. If I read up on it and sounds solid, and valid enough for me to even pay for it, I will…
Like this book which was honoured the No.1 gold, best-book award in the Health category by Book Excellence Awards. Undo overeating with this science-backed breakthrough research in Whole Person Integrative Eating. There are 4 facets of food discussed for "whole person" nourishment:
biologically (what to eat for physical health)
psychologically (how food affects feelings)
spiritually (the life-giving meaning in meals)
socially (dining with others)
This 4 facets makes connections between food, body, mind, soul, and social well-being. The self-assessment quiz determines your overeating style by identifying your unique food choices, and eating behaviours that lead to overeating and to weight gain.
The 7  overeating styles presented are scientifically validated patterns of eating that lead to overeating, overweight, and obesity. It is based on perennial food and nutrition themes that can be considered universal guidelines. They are the antidotes to the overeating styles and ensuing weight gain.
Supplements
You may think that as a blogger and micro-influencer that I'll be pushing some products on you to encourage you to buy the magic weight loss pill. In fact, no. I'll be honest though. As a blogger there are products I want to sell you that I think are with it and good for you. While may use their influence to convince you that their physique is all thanks to this or that, I won't be doing that. We're adults with brains and know that 1 thing can't magically make you a fitness model, rather it's a consistence of healthy eating, exercise, good lifestyle and yes supplements. They are called supplements because they supplement and do not replace anything in your routine. On its own, they won't help. Use them as an addition to your routine. I will not be recommending any harmful ones. I try these products for myself before selling them, and I am not willing to inject anything harmful in my body nor promote it.
One I've tried is the Fat Burning Lemonade. It's a high performance fitness, weight loss dietary supplement. It accelerates your metabolic rate using fat for fuel. It will also get you into ketosis faster by accessing your stored carbohydrates, meaning that you burn up the carb stored in your body faster. Your endurance may improve as a result when consumed consistently. Drink on an empty stomach before meals and before a workout. Keep it simple and mix 1 scoop with 8 oz of water, tea, or sparkling water. Try the Fat Burning Lemonade and use code Rania.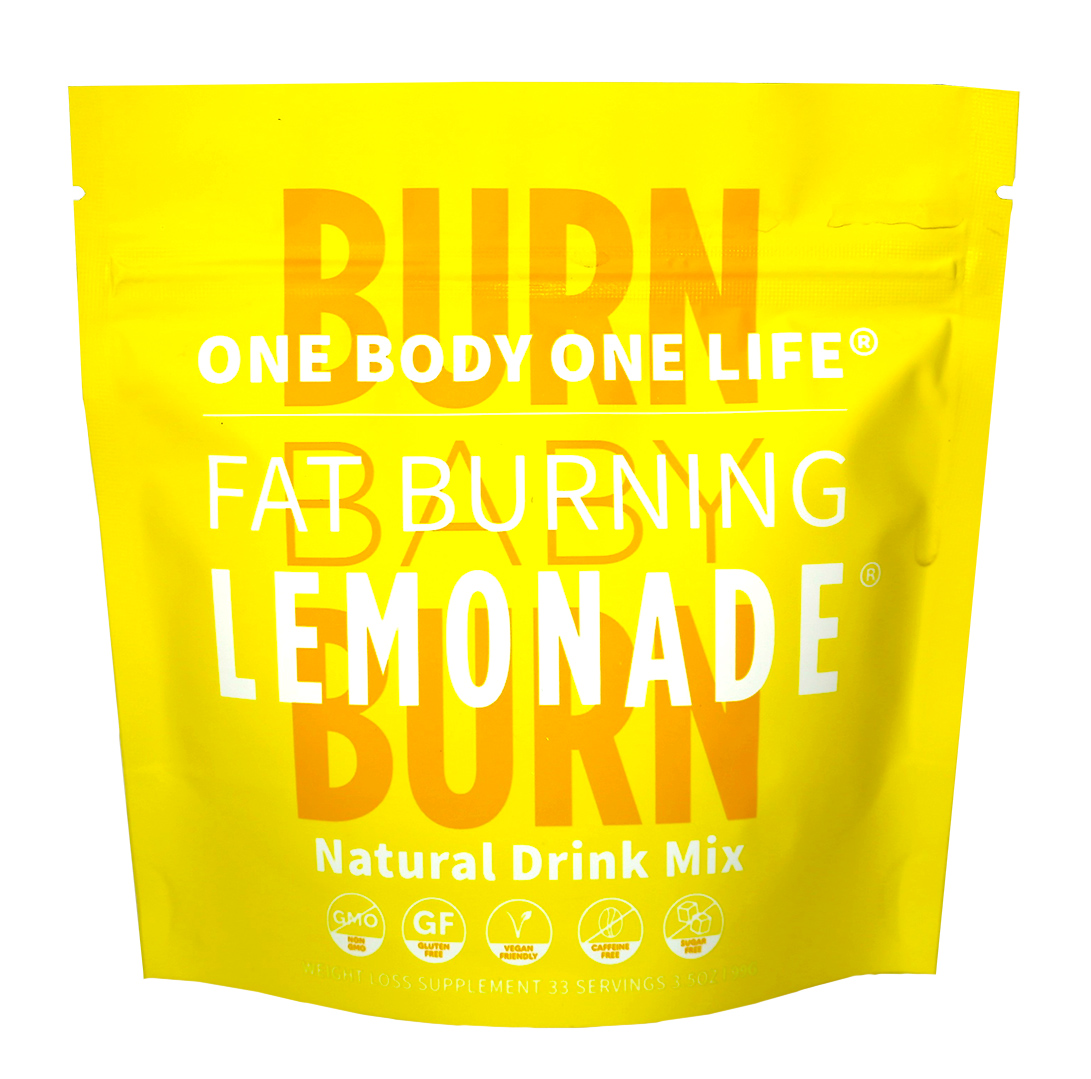 Body Nourishment
Immune Restore from Nutri-Spec is designed to provide the body with a well-rounded probiotic blend to support the health and wellness of one's gut flora. It also contains invaluable prebiotic nourishment.
The immune and digestive systems are the ones that most benefit from probiotic. Probiotics possess anti-inflammatory support properties, particularly within the intestinal tract. Scientific research continues to unveil astounding links between the health and function of the gut and the health of the brain and numerous cognitive functions.
Prebiotic is a catch-all term for nutritional substance used as a fuel source for this bacteria. As such, it may be possible to ingest large quantities of good bacteria, but without enough prebiotics entering the body, the probiotic flora in the gut will always be at risk of becoming damaged, degraded, or otherwise imbalanced.
Good Posture


Maintain a good posture the entire time. Proper digestion only occurs when we are sitting up straight. Good posture is defined as ears aligned with the shoulders and the "angel wings," or the shoulder blades, retracted. In proper alignment, spinal stress is diminished.
Recent studies show that gastric emptying is significantly delayed in the supine position when compared to a sitting position. If you're slouched over your plate, food cannot travel to the stomach in time for your body to tell your brain it's getting full. It can take twice as long, causing you to eat twice as much leaving you full and tired.
Family Meditation
Practice a family meditation for peace and happiness. Coming back together as a family means leaving many personal worlds of happiness, sadness and development behind. Take time out to honour and recognize this transition. Meditation is the process of calming the body and mind while allowing a connection with the universe. We lose track of our goals, our vision, and our life plan. This non-stop grind prevents us from being thoughtful and performing the tasks necessary for our well-being and body maintenance. So think about how you feel about the food, eat it slowly so you stop yourself from over-indulging.
Deep Breathing
Deep belly breathing helps with digestion of food by enhancing motion of the belly and its food contents. Deeper belly breathing serves to improve the motion of the spinal segments, spinal cord and nerve roots. It increases the cerebrospinal fluid motion and distribution. Deep breathing might also decrease the swelling of the deranged spine joints and the nerve roots causing less pain. Deep belly breathing will help you to feel better. Place your hands on your belly and breathe deeply to feel your belly move. Repeat this all day.
Small Bites And Breaks
Small bites and breaks will allow you to enjoy a steady-paced meal without needing to slow down or stop eating entirely. Take small bites of the highly caloric sides like mashed potatoes, stuffing and cheesy casseroles. Load up your fork with turkey and string beans. Take a 5-minute break between each helping to allow your stomach to catch up with your eyes.
Evening out the trajectory of a meal that can last 3-4 hours takes some purposeful technique. On average, it takes between 12-14 minutes for our bodies to recognize we're full. Keeping this in mind, begin your dinner with small thoughtful fork-full and pay attention to your body's signals. It will tell you when to take a break, so you can save room for dessert.

Chat
Take time out to engage in and enjoy the conversations around the table. When you actively engage in a fulfilling conversation then you spend less time eating and more time feeling better. The craving for food and internal satisfaction diminish. Ask each person how they are doing. Find out about their little inner workings in life. Your family will manifest happiness, and then you become happier leaving you with less of a desire to binge.
Mini Chair Exercises
Bends and twists help you keep your blood pumping and metabolism working, are 2 effective ways to help your body digest:
Bend to the right or left, as if you were picking up a fork you dropped
Do sideway twists, like you're greeting a guest behind you
Small range-of-motion exercises help ensure your body's digestive functions keep up with your food in-take and your blood pressure stable. This will help ward off headaches, cramps and gas at the dinner table.
Savour Your Desserts
I won't tell you to skip dessert, you won't do that, unless you're competing in the next IFBB Pro competition. Use a demitasse spoon to eat. This spoon is diminutive, smaller than a teaspoon. Allow the dessert to sit on your tongue for a minute. Train your 2000-8000 taste buds on your tongue to enjoy the taste and delight in the flavours. Feel the textures and temperature of each bite. Otherwise you become involved in volume consumption. This is where you eat so much to feel that your belly is full.
After Dinner Walk
Schedule a family walk after dinner. Walking helps digestion of food and builds a togetherness of the tribe. It is a great family routine to build. People start to feel better because the spine joints and the spinal nerves start moving with walking. One of the fastest ways to develop back or neck pain is to remain stagnant. When the spine joints and the spinal nerves do not move, then they can cause pain.
The Gist of it
As you see, avoiding overeating this holiday season is feasible but takes practice. As a blogger, I can recommend some additional products for you as I have above, but they won't work on your own. In addition, these tips can't be just implemented overnight and only be done for that particular time of year. They should be built into your routine along with healthy eating and exercise. If you build in a system that works for you and consistently follow it, it won't feel like a diet.
What tips do you follow to reduce overeating during the holidays?
P.S. If you enjoyed this post, sign up to my newsletter to get the latest advice, tips, and giveaways right into your inbox!