This holiday season maybe the first we spend in a pandemic, and in some areas under lockdown. It's not a pleasant situation but here we are and let's make the best out of it. In inauguration of our first pandemic holiday season, the gifts for your best friend will look somewhat different than the usual.
Gifts For Your Best Friend
Buying trends have certainly changed and online shopping is bigger than ever. Prime Day this year moved from July to October, and due to the growth of online shopping, it recorded a 45% increase in sales. Crayyyy!! Given the circumstances, I think this trend will continue on for the holiday, so let's see what I recommend as gifts for your best friend.

For the Home
Wall Art
Mixtiles is Instagram come to life. It's sentimental gifts for your best friend. It's successfully disrupting the framing and photography industry by making hanging photos more affordable, wall-friendly and accessible to hang. The product is simple – an app that enables you to turn your phone pics into 8″x 8″ photo tiles that stick and re-stick to your walls without nails or any damage, utilizing a special adhesive that does not leave marks.
Costing as little as $11 a print, for those offices that are reopening, Mixtiles has created a new COVID signage kit, featuring safety instructions to protect and brighten up office spaces in the age of physical distancing.
Wall Prints
If you know someone who loves printable wall art, this gift is for them? Who Loves Prints have made it their mission to provide high quality innovative printables that are not available in brick-and-mortar stores.
I ordered the Sassy Prints from them and had them made in Mixtiles for my youngest one, who's also my sassiest lol…
Wallpaper
Photowall makes top-quality wall décor that gives rooms a brand new look and feel. All of their motifs are handpicked, customized and printed to order. Choose from thousands of motifs from their entire range or create and order wallpaper or a wall canvas, and have it printed with your own designs. For that DIYer you know, this can be the perfect easy home project they've been longing for.
To Wear

Small Purses
Small purses are perfect these days, especially since we're not hustling and bustling across the city these days given the pandemic. a small bag carrying your phone, lipstick and card is all you need when you go on your next walk. Iwatchco has a great collection that I personally love. You can see mine here. Check out their full collection and use code Rania20 for 20% off.
Athleisure
Due to the prolonged work from home shift, it's no surprise that athleisure has increased in sales. Bebou Fitness have an array of funky leggings and tops. My personal fave was the colourful camo print, and you can get 20% off with code Rania20.
Vinyl Pants
For the stylish chick, check out Orasin. From funky boots, to printed dresses, and flashy pants. I love the pair I bought that you can see here. Use code raniastylist30 to get 30% off.
Styling Advice
For the fashionista you know, Life Styling: Simple Steps for Mums to Find your Style & Confidence will help her pack the perfectly organized bags. It'll take her on a journey from the very basics to the dream minimalist capsule wardrobe. It will also help her navigate the social media obsessed landscape of personal style along the way.
She will get the pros and cons of living in this "Insta" world and how it's affected not only the way that we dress but our expectations and how we feel about ourselves…Discovery of the importance of underwear and a good pair of jeans…Why she should be super excited that leggings are 'back'. Life Styling will help her learn her colours, what styles will flatter her shape and lifestyle, and how to save money by shopping smarter and making the clothes she already owns work a little harder.
Accessorize
Jewellery
These days simple jewellery is all we need given the little out and about we're doing. Something simple like iWatchco jewellery can make a pretty gift. You can get 20% off by using code Rania20.
Fashionable Watch
Marble is all the rage, and not only in the home, but on clothes, accessories, phone cases and stationary. Xcluslay makes fashionable watches that are not too pricey and make a great stocking stuffer. You can see mine here.
Classic Watch
Nordrgreen watches want to bring the founding routes of a watch with a classic look which has been redefined for the modern being. The elevated design results in a rounded case, clean dial, invisible minute marks and rounded lugs. This perfectly balanced designer watch is suitable for men, women, boys and girls. The inter-changeable straps can be redefined for every occasion. It comes in:
4 case colours; silver, rose gold, gun metal, and gold
3 dial colours; blue, black, and white
3 sizes; 40mm, 36mm, and the Native Lille 32mm
They also have a Giving Back Program where for each watch sold they give back to one of 3 causes; health, education, and environment, and in doing so, establishes partnerships with relatable charitable organizations around the globe. The unique serial number provided on the back of each watch allows them to track the impact that donations have made. In addition, they carry sustainable initiatives:
Carbon neutral: planting 1000's of trees to offset their carbon emissions in Copenhagen and globally.
Sustainable packaging: their packaging is FSC certified, meaning that the cardboard paper used comes from responsibly managed forests. The felt insides of the box are formed using up-cycled plastic bottles.
Responsible manufacturing: partnering with Danish partners abroad, their overseas production facilities adhere to the highest standards while following Danish labour practices.
Sports Sunglasses
Ryders Eyewear is a trusted Canadian sunglasses brand for outdoor sports. With an increase in cycling and running outdoors in the light of gym closures, functional eyewear can make a great gift for the sports enthusiasts. The lenses and frames are super hi-tech, and extremely comfortable to wear. The Polarized for Devices antiFOG™ lens, in contrast to traditional polarized technology, is  fine-tuned to give road cyclists the benefits of polarized technology, allowing it to filter out the blinding part of the glare without hiding a slippery surface or blacking out an LCD screen on cycling computers. It even minimizes optical anomalies and utilizes our antiFOG and hydrophobic coatings.
Healthy Life
Diet book
80Bites: Dancers Diet eBook
is a 12 step program based on the real science of hormones. It is the diet alternative for those who recognize that the key to losing weight is quantity reduction…and now eating less may be the only option: Covid19 will reduce food supplies. This ebook will show everyone what few know—how to train the stomach to feel full on less food. The science is clear: the stomach container shrinks and hormones rebalance. Focussing on less and in a week to feel totally different. Eating stress-free and gradually the stomach shrinks. Eating sanity is the salvation for now and the future. Never has there been a better time to rethink eating habits from the ground up.
Fat Burning Lemonade
Dietary supplements will aid you when adopting a healthy diet and fitness routine. Fat Burning Lemonade is a high performance fitness, weight loss and recovery product. It accelerates your metabolic rate using fat for fuel. It will also get you into ketosis faster by accessing your stored carbohydrates, meaning that you burn up all the carb stored in your body faster. You'll notice a difference in your endurance when you consume it before a work out. It'll keep you energized, focused, healthy and on point nutritionally.
Drink on an empty stomach before meals and before, during or after workout. Keep it simple and mix 1 scoop with 8 oz of water, tea, sparkling water or your favourite beverage. Try the Fat Burning Lemonade and use code Rania.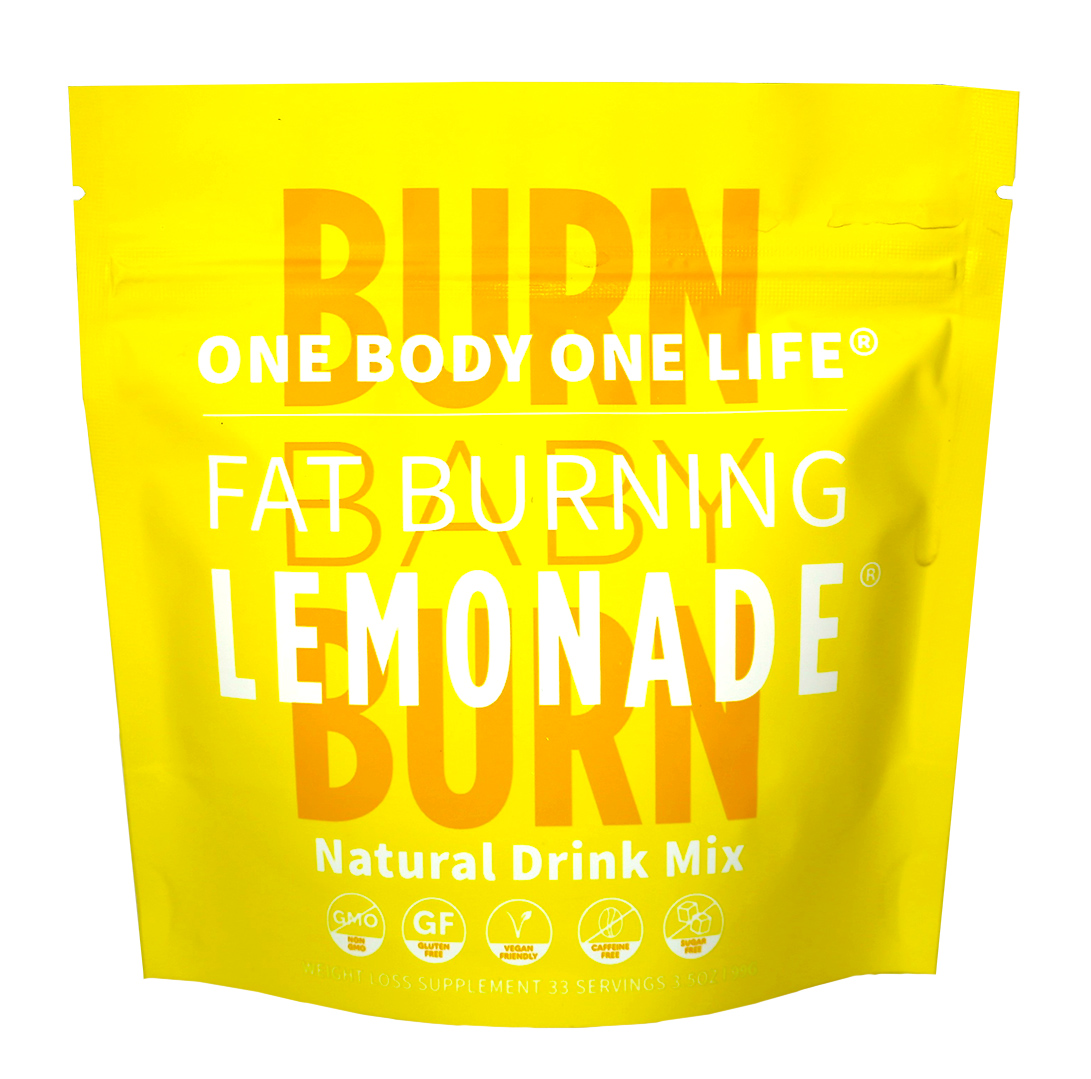 Body Nourishment
Immune Restore from Nutri-Spec is designed to provide the body with a well-rounded probiotic blend to support the health and wellness of one's gut flora. It also contains invaluable prebiotic nourishment.
The immune and digestive systems are the ones that most benefit from probiotic. Probiotics possess anti-inflammatory support properties, particularly within the intestinal tract. Scientific research continues to unveil astounding links between the health and function of the gut and the health of the brain and numerous cognitive functions.
Prebiotic is a catch-all term for any nutritional substance which can be used as a sort of food or fuel source for this bacteria. As such, it may be possible to ingest large quantities of good bacteria, but without enough prebiotics entering the body, the probiotic flora in the gut will always be at risk of becoming damaged, degraded, or otherwise imbalanced.
At-home Tests
These days, stepping outside and going near people can be a health hazard. Being able to check on your health from the comfort of your own home with professional kits and accurate results not only saves you from potential infections, but also alleviates the burden on the health system. Lets Get Checked is easy, convenient and private. Test kits are all manufactured at accredited facilities using the world's best labs. A team of physicians review your orders and results and nurses are available 24/7 to help with treatment options. You can track your lab and health information from one place and speak with their care team anytime, all the time. Link all your wearable data, to get deeper insights into your health.
Choose from several types of tests such as:
The kits explain exactly what the process is, when to do the test, how to treat the sample and send it for results. It's truly amazing how it works, all from the privacy and comfort of your own home. From the 23rd of November to the 4th of December there will be 40% off all tests, available on our website with code: GET40.
Body Relief
KT Tape products are perfect for upcoming holiday gift guide opportunities. Used by everyone from the casual fitness community to Olympic athletes to folks who are aging/in need of arthritis relief, all of the products are under $50, portable, and small enough to be a stocking stuffer:
KT Tape Pro

is kinesiology tape used for muscle pain relief and support that will endure even the toughest workout.

KT Performance+ Blister Prevention Tape

are smaller strips of synthetic tape used to help prevent blisters, chafing, and hot spot formation. Great for athletes or just for breaking in a new pair of shoes

KT Recovery+ Ice/Heat Massage Ball

is a multi-functional massage roller ball with hot and cold therapy versatility. The ideal at-home gift during the pandemic for anyone missing professional massages.

KT Recovery+ Pain Relief Gel Roll-On

provides penetrating pain relief for body aches, strains, sprains, arthritis and bruising with a blend of warm and cool sensations. Non-toxic and paraben free, the gel is easy to apply and dries clear.
KT Tape is perfect for those who won't let their injury prevent them from reaching their fitness goals and the best holiday gift for the everyday consumer experiencing pain and discomfort.
White Crane Tai Chi
Qigong: Turning The Moon is an incredibly grounding and relaxing form of Tai Chi. It teaches how to create energy moving through the sequence. From the Chinese Qigong tradition of Zhan Zhuang (standing like a tree), this form is incredibly good for increasing levels of qi within the body, keeping the practitioner in good health, improving posture, strength, balance, focus, concentration, coordination. It's a thoughtful gift for these times, especially to ease the mind.
Beauty
Truffle Skincare
If you like to splurge on skincare and want a new way to younger-looking skin, this Truffle Infusion – Gold Elements cream is fantastic. It's an infusion of white and black truffle. Truffles are the most expensive food in the world. It contains effective age-defying ingredients combined with trace elements of gold to give a youthful appearance to your skin.
For the eyes, the Truffle Infusion Eye Cream – Gold Elements is the ultimate luxury in age-defying treatments. It is paraben-free, providing a mega dose of minerals. It contains moisturizing, strengthening, and nourishing ingredients as well as innovative technology to help promote resilience, smoothness and radiance for a vibrant, lifted, youthful look.
The D'or Facial Peeling is a multi-task, gentle, moisturizing cream. It contains refreshing ingredients, that assists in counteracting the external evidences of skin aging. Helping to condition and re-balance the skin, it leaves it feeling fresh, smooth, and healthy looking.
GRAB YOUR BLACK FRIDAY DEAL 55% OFF SITE-WIDE ON ALL GOLD ELEMENTS PRODUCTS!
Thickening Skincare
Vivier GrenzCine
line is the latest big breakthrough in skincare since the emergence of retinol and Vitamin C. The line contains a unique combination of Vitamin C and Polyamine-DAB. It's a patented ingredient that works to actually thicken the skin, increasing firmness, luminosity, and elasticity in the process. The Vivier GrenzCine line works from both the inside and the outside.
The products help repair the cellular DNA, restoring antioxidant levels, and activating collagen within the skin. The Vivier GrenzCine product family includes the Vivier GrenzCine
, the GrenzCine Serum
, the GrenzCine Neck
, and the GrenzCine Body
, for head-to-toe skincare maintenance.
Natural Skincare
Whether damage from the sun, winter weather, harsh chemicals or plain sensitive skin, skin problems can be uncomfortable and painful. LaLa Skincare Essentials is premium organic skin care products that brighten, tone, nourish and heal the skin. Made with 100% plant-based natural ingredients, they they have healing properties to relieve eczema, psoriasis, dermatitis, dry and damaged skin. They also improve the appearance of scars, marks, wrinkles, dark spots, and blemishes giving you healthier, clearer, softer, smoother skin, naturally.
No chemicals, GMOs, synthetics and parabens are added to these and work for all genders, ages and skin types. These products are sustainable, fair trade, eco-friendly, and aren't tested on animals, making them 100% vegan. Use code RaniaStylist15 for 15% off.
Hair Supplements
For an enviable mane, Viviscal Extra Strength Supplements is proven to promote thicker, fuller hair and reduce hair shedding in women of all hair types. Supported by 9 clinical trials, you'll notice a difference within 3-6 months of use. They have been scientifically formulated with the property marine complex AminoMar C. This property is proven to nourish thinning hair and promote hair growth from within. Other key active ingredients include biotin, vitamin, and iron.
I've personally used Viviscal
and have noticed fuller hair. Not only that, some of the fine wrinkles I had around my mouth and forehead have decreased and I only took half the dosage!
The Viviscal Gorgeous Growth Densifying Range
works from the outside to promote thicker-looking hair with a voluminous boost. It perfectly compliments the work that the supplements do. The Range includes the Gorgeous Growth Densifying Shampoo, the Gorgeous Growth Densifying Conditioner
, and the Gorgeous Growth Densifying Elixir
. All of the products had 9 out of 10 women seeing thicker-looking hair after just one week.
Hair Rejuvenation
Monat provides naturally based products with anti-aging innovation. Rejuvenate the hair and scalp, provide nourishment, anti-aging benefits, and long-lasting shine. It delivers longer-term age-prevention results on hair and skin. It also provides many women with a viable business model. Go on and stuff it in a stocking for the one that enjoys natural beauty products.
Natural Deodorant
No Pong, a Canadian natural deodorant that is 100% paraben, aluminium, cruelty and plastic free. "Pong" is actually an Australian/British term for an extremely strong, unpleasant smell. Physical distancing is a great time to switch to a natural deodorant. This way you can get through the transition period while not having to be too close to many people. One thing that No Pong
users have learned is that after using it for a few months, armpits will sweat a lot less. They recently released their first scent,  Spicy Chai. It is a gender neutral fragrance made up of woody notes and a hint of sugar and spice.
The Gist of it
Just because we may have to spend the holidays in a pandemic, it doesn't mean the gift list has to be boring. There are several gifts for your best friend on this list. Whether it's for the home, skin, to wear or for wellness, there's an option for each. Make the gifts for your best friend meaningful, thoughtful and purposeful.
P.S. If you enjoyed this post, sign up to my newsletter to get the latest advice, tips, and giveaways right into your inbox!