Fitness is not just exercise, it's a de-stressor and a form of therapy. With advisories for physical distancing, the 1 in 5 Americans that belong to gyms and other health clubs are facing accessibility challenges that may cause them to fear falling out of their gym schedule and sacrificing recent fitness accomplishments.
Many are taking the government's requests to practice physical distancing very seriously. While the unknown and a drastic change in lifestyle can be quite stressful, continue to be vigilant to not spread this disease further, use this time at home for more self-care and adopt a fitness routine.

Fitness Apps
Gyms and workout studios may have reopened but not everyone is not comfortable with going. The gym is a populated place where germs can be easily spread to free weights, cable machines, treadmills and floor mats, for up to 3 days! Your sweat towel is not going to do the job. That doesn't mean it's over for working out ever.
We're in a world that's increasingly connected and have access to fitness apps to get us through these times. There is also the growing popularity of small workout equipment such as pull-up bars, handle bands, foam rollers, resistance bands and mini loop bands. People using these types of equipment has increased since March 8, with mini loop bands showing the biggest jump. They are a great addition to your workout but you can still get your heart pumping with this list of fitness apps.



Sirius XM
SoulCycle Radio is an instructor-guided virtual workouts available on Sirius XM. It helps listeners workout with inspiration and music-motivation at home.
You can find favourite instructors sharing their own music playlists and workout tips to take you through a one-hour workout at home. No equipment or level of expertise is needed.
The instructor-guided workouts are available weekdays with 3 new sessions a day; 9 am, 3 pm, and 9 pm. Listeners are treated to an hour of uplifting music plus exercise tips and motivational messages. Every weekday, instructors share new playlists of inspiring songs to help lift spirits and get you moving wherever you are. The curated music will follow the arc of a typical workout class:
taking you from warm up
to high intensity
to cool down
and a relaxing stretch
SoulCycle Radio will also feature "marathon weekends" where there will be virtual workout sessions every 3 hours. SoulCycle Radio music and instructor playlists are available on demand anytime.


Fit Radio
There's no lack of online fitness apps right now, but everyone knows music is everything when it comes to genuinely enjoying your workout and staying motivated.
Fit Radio
provides an unparalleled workout experience created by real DJs from Vegas, Miami, and around the globe. It's a real human creating the mix. Sometimes they'll even throw in a movie quote or something else fun and interesting. Through audio-guided workouts coaches will push you further and cheer you on, while DJs continuously surprise you with kick-ass playlists. There's even one called  "Quarantine Mix." Scroll through more than:
40 music genres
workouts like cycling, cross-train, Zumba, running
search by track or artist
When it comes to running, Fit Radio features pace matching technology so that each song matches your stride. The music is separate from the audio coach, so if you like country music you can listen to that genre with the coach you want. Fit Radio lowers the music to the right level whenever the coach speaks so you can hear them.

Weight Loss Supplements
This may not be a fitness app, it can provide some help to your weight loss journey. Dietary supplements will aid you when adopting a healthy diet and a fitness routine. Doctor's Select Nutraceuticals Weight Loss 4 is a great product that can provide you with weight loss support. I've personally enjoyed this one too, Hydroxy Cut. Remember, these products should not be consumed for more than 12 weeks at a time.
Another one I really like is the Fat Burning Lemonade. This supplement is a high performance fitness, weight loss and recovery product. It accelerates your metabolic rate using fat for fuel. It will also get you into ketosis faster by accessing your stored carbohydrates, meaning that you burn up all the carb stored in your body faster. You'll notice a difference in your endurance when you consume it before a work out. It'll keep you energized, focused, healthy and on point nutritionally.
Drink on an empty stomach before meals and before, during or after workout. Keep it simple and mix 1 scoop with 8 oz of water, tea, sparkling water or your favourite beverage. Try the Fat Burning Lemonade and use code Rania.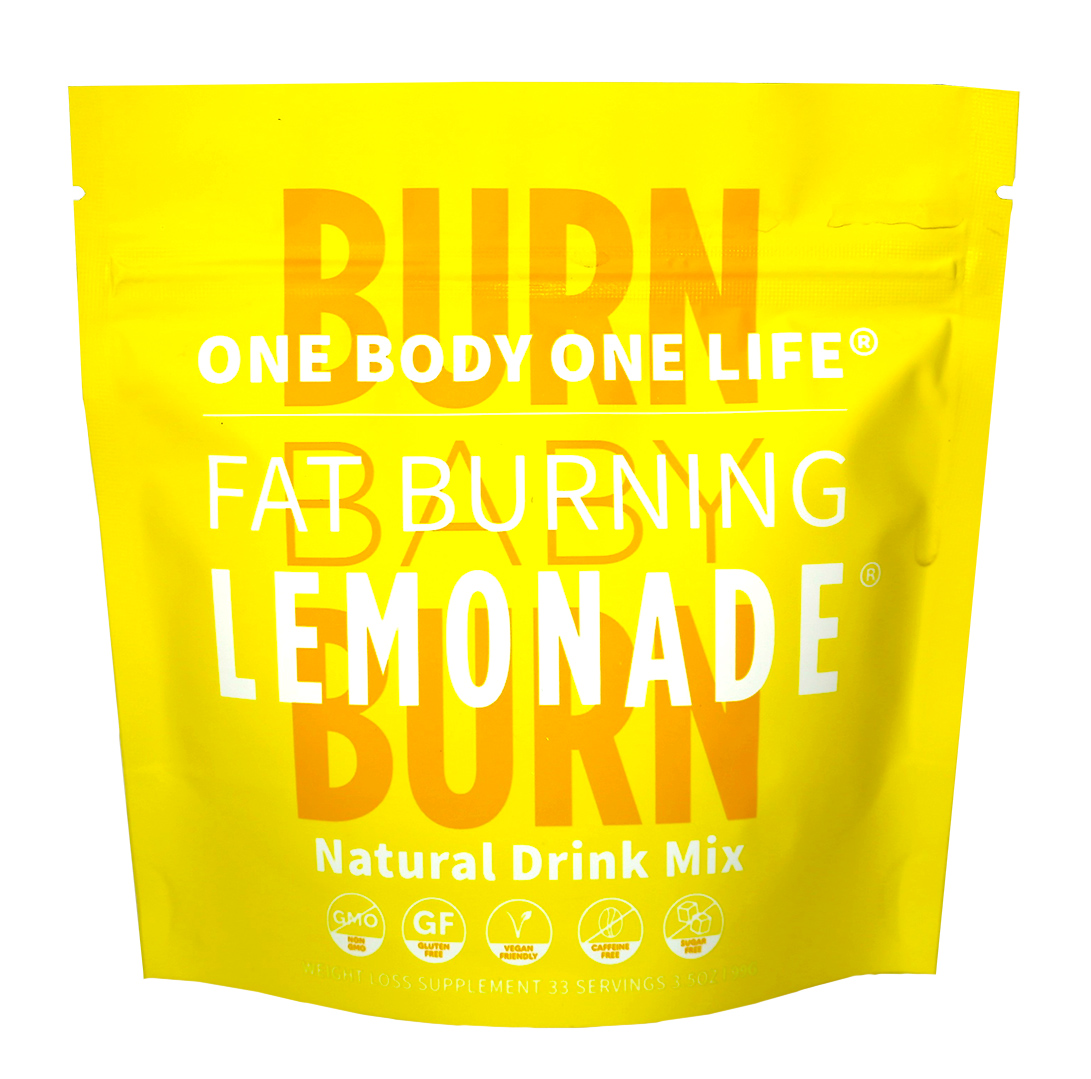 Fitbod
Fitbod has analyzed its workout trends and found that since the COVID-19 outbreak, its bodyweight-only workouts routines, designed for working out at home, have become increasingly popular. Bodyweight-only workouts can be very effective and use only the user's body weight for resistance. The beauty with fitness apps is that no special equipment is needed.
Bodyweight-only routines are growing in popularity, especially among intermediate and advanced level users who are most likely to want to keep in shape during this shelter-in-place period. Users who consider themselves at the advanced fitness level are increasing their use of bodyweight-only workouts more than beginners are, although beginners aged 24 and under seem to take to interest in bodyweight-only training. Based on fitness science, Fitbod's bodyweight-only routines are challenging yet appropriate to each user's fitness level.

New Moms Exercises
Yoga, Barre, and Pilates instructor and ePilates Online founder Emma Jory knows that it's tough to work exercise into a packed schedule for busy moms. Her mission is to help women make a holistic recovery from childbirth and stay healthy throughout the rest of their lives. With a personalized guided pre- and postnatal journey, she looks to empower women and make a better life possible.
ePilates Online aims to dismantle the many barriers that new mothers face in looking to heal and get fit. ePilates are accessible, convenient and personalized lessons at all levels. It offers a solution for those interested in yoga, barre, or pilates, while exercising in the privacy of your own home, paying an affordable price. There's a prenatal yoga, a core restore and pelvic floor program aimed at postpartum recovery, and reduction of pain during labor.
Easy Home Workouts
This nifty list of workouts streamed online for free is an easy one to access via Facebook or other popular sites:
5 quick full body exercise routine

at any time to stretch and strengthen your body
CorePower Yoga is giving people free access to its on-demand streaming service. This includes a variety of pre-recorded flows, and the group will add new classes each week
Bust a move in your living room with choreographer and "Fame" star Debbie Allen. She is offering free online dance classes via 

Instagram Live

Peloton

has a 30 day free digital membership trial for new users so that folks stuck at home can utilize their live and on-demand classes. This includes off-bike and treadmill workouts, bootcamp-style classes, strength training, meditation and yoga routines

305 Fitness

is a dance-cardio studio offering up live classes on YouTube twice a day—1 at 12 p.m. and other at 6 p.m. EST. If you can't make the live sessions, you can find the workouts on 305's YouTube page
WebFitness
WebFitness is the next level in fitness with live interactive workouts led by a certified fitness trainer. Members attend group fitness classes from home. Trainers can see and hear members enabling allowing our trainers to coach, motivate, and inspire the class to rev up.  The only equipment members need to attend is a device with a camera.
Racing
Race Host is designed for individuals, businesses, entrepreneurs and charities to allow them to host virtual fitness events.
Created with advanced virtual technology, the Race Host platform offers an opportunity to scale audience reach and increase revenue. The virtual platform allows you to connect to existing target audiences. They can also tap into new global markets. Race hosts can:
create a series of virtual challenges
determine the entry fee
promote sales directly through their website or mission page.
use the marketing via the platform's self-service features
customize challenge pathways and set them to any location in the world for a duration of one day to 18 months
The Race Host platform provides challengers with visual representations of progress towards a goal as they advance across the path. They see progress on the map with Google Street View. They can also see their mission surroundings and real-time weather information. Challengers can easily sync workouts with fitness apps and trackers:
Mental Health
We may be limited in movement and in some cases still quarantined at home while looking to start a new exercise routine. Physical activity can reduce stress, strengthen your heart and lungs, increase energy levels and help you achieve and maintain a healthy body weight. Being active helps us to feel good about ourselves, our body image and our self-esteem. Most health advice can be boiled down to simple behaviours, like eating a balanced diet, exercising, getting good sleep and ensuring your mental health is well. It's important to stay mentally healthy during this time. While the above advice is great, sometimes we need something extra to direct us, listen to us and ensure we stay the healthy course. Online therapy is a great way to do that from the comfort of your own home, you can find out more about it at ReGain.
The Gist of it
With most now working from home and adjusting their lifestyle habits and routines, it is now more important than ever to try to retain your normal habits and staying active, even if the options look different. Fitness apps are great and as you can see above, there are countless options. They can help you through with motivation and getting started. If you need an extra push with small equipment, like yoga blocks, a mat, pull up bars or others, there are many affordable choices.
What fitness apps do you like?

P.S. If you enjoyed this post, sign up to my newsletter to get the latest advice, tips, and giveaways right into your inbox!