Not sure how what weight loss tips to follow? How to eat and stay healthy this quarantine or post quarantine season without resorting to your familiar diet of spaghetti, bread, pizza, and sugar? Don't worry, you're not alone. We're in this together.
Practical Weight Loss Tips
Whether you're still in quarantine, quasi-quarantine, social isolation or social distancing, keeping healthy can be tricky in the most optimal circumstance, let alone now. Exercising is a start but eating is far more important given that it comprises to the bulk of your weight loss. Thankfully, many experts came together these last couple of months to rescue the world in need of weight loss tips. Let's explore what that means for you.
Trophology
Candice Rosen, R.N., MSW, is the author of the upcoming book Forget Dieting: It's All About Data-Driven Fueling!  She encourages "trophology," or "food combining," which is one of the foundations of Rosen's Data-Driven Fueling Plan. As you combine foods, Rosen adds that "monitoring blood glucose is the key to weight gain vs. weight loss; good health vs. poor health." We'll get to helpful hints for sustaining glucose later in the post.



Vegan Days
Make Wednesdays and Fridays vegan days. Avoid dairy by trying vegan yogurts, cheeses, and milks. Dairy is inflammatory and oddly enough, will deplete your bones of calcium. There are unsweetened milks of almond, hemp, cashew, etc., and all are available in grocery stores. A low blood glucose breakfast idea would be:
sprouted grain English muffin
spread with a tofu or nut-based cream cheese
some sliced tomatoes
topped off with sea salt or Trader Joe's Everything But The Bagel Sesame Seasoning Blend
To help with anti-inflammation, adding nutraceutical products would be beneficial. Nutraceutical products are food fortified supplements that your compliment your diet and help prevent other health issues and diseases. They're designed to support the body's natural inflammatory response. Try Nature's Nutrition Turmeric & Ginger or Webber Naturals Turmeric Curcumin. Turmeric with ginger is arguably one of the most powerful herbs on the planet. Curcumin, one of the primary compounds in turmeric powder and reported to be one of the most advantageous herbs is an anti-inflammatory powerhouse.
High in Fiber Fruits
Eat fruits that are high in fiber:
Apples
Bananas
Oranges
Berries.
Avoid sugary fruit juices, as well as very sweet fruits like pineapples and mangos while trying to lose weight. Fruit is always eaten alone with two exceptions: they can be added to a vegan smoothie and they can be eaten with a nut or seed butter. These healthy fats reduce the chance of a blood glucose spike.


Glucose Control
To lower blood glucose, do not eat or combine animal proteins with any white potatoes, bread, rice, or pasta. Sounds drastic for sure but necessary. There are also some supplements out there to coming to your aid with it comes glucose absorption. Blue Star Nutraceuticals is a glycodrive pharmaceutical grade glucose disposal agent. Yes, I know, it means nothing to me. But here's what it means for your body:
key ingredients are formulated to improve your body's ability to use carbohydrates
drives glucose and nutrient uptake into the muscles instead of being stored in fat
maximizes absorption of glucose and important amino acids deep into the muscles
kick-starts glycogen re-synthesis and triggers the anabolic muscle building response needed for a full recovery.
It should be consumed before all carbohydrate meals to help maximize glucose absorption into the muscles, and balance blood glucose levels throughout the day. It can also be taken 30 minutes prior to your workout with your pre-workout meal and within 15 to 30 minutes post workout with your post workout carbohydrate and protein meal.
More Sweet Potatoes
Think wholesome, nutritious, responsibly grown, pancreatic-friendly foods (food that doesn't raise your blood glucose) like sweet potatoes and yams. They are an incredibly nutritious carbohydrate that are low in sugar levels and provide fiber. They're best consumed baked or steamed, but can also be cooked in a variety of other ways. A great lunch or dinner option, that's inexpensive is:
baked sweet potato
split down the middle with a large spoonful of black beans
tablespoon of tomatillo salsa
side salad
To lower blood sugar, eat them with veggies and plant-based protein together.
Fish
Give your body a break from conventional animal protein. Red meats increase inflammation and provide poor sources of fat. However, if you crave protein, try fish. For those who aren't allergic, fish is a fantastic source of protein that's low in carbohydrates and contains high amounts of omega-3 fatty acids, one of the few consumable healthy fats. If consuming fish raw, remember only sashimi-style – no white rice. To lower blood sugar, combine fish with veggies, not starches or fruit.
Weight Loss Supplements
Weight loss tips wouldn't be complete without some dietary supplements. They are a great help when adopting a healthy diet. Most contain fat fighting ingredients like:
Green coffee bean extract which helps increase metabolism
Raspberry ketones which helps burn more calories
White kidney bean extract that inhibits carb absorption
Cayenne pepper extract which helps burn excess fat
Doctor's Select Nutraceuticals Weight Loss 4 is a great product that can help in providing you with support during your weight loss journey. I've personally enjoyed this one too, Hydroxy Cut. Remember, these products should not be consumed for more than 12 weeks at a time.
Another one I really dig the Fat Burning Lemonade. This supplement is a high performance fitness, weight loss and recovery product. It aids in fat loss accelerating your metabolic rate using fat for fuel. It will also get you into ketosis faster by accessing your stored carbohydrates burning up all the carb stores fast. I noticed the difference in my endurance whenever I take it before working out against not having any. It keeps me energized, focused, healthy and on point nutritionally.
Drink on an empty stomach before meals and before, during or after workout. Keep it simple and mix 1 scoop with 8 oz of water, tea, sparkling water or your favorite beverage. Try the Fat Burning Lemonade and use code Rania.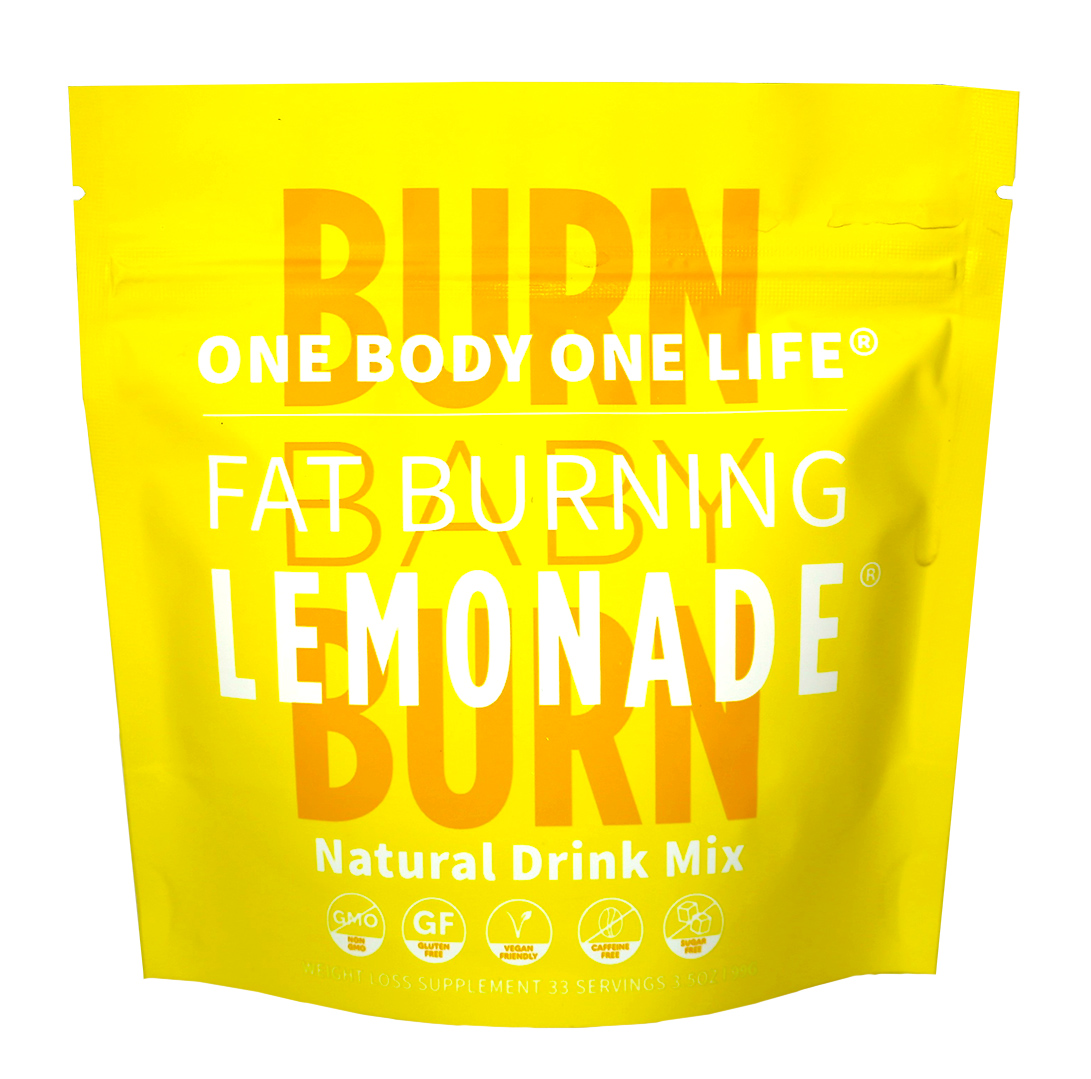 Support System
The best weight loss tip is to have a support system. Online Zoom sessions are great to get you moving while others do the same around you. Sometimes though, there are deeper reasons someone eats badly. They may be struggling with something and cope with it by eating.
Having help like online counselling can be truly beneficial in setting you on the right path and helping you with your struggles. You can opt for group counseling which is typically a small group of no more than 10 participants and 1-2 group leaders, 1-2 times a week. Therapists engage in a psychosocial form of counseling and involves talking and listening to each other's concerns and progress. Participants usually feel open to express their beliefs, thoughts, and emotions, without fear of judgment or retaliation. Read more about its benefits at this link: https://www.regain.us/advice/counseling/the-top-ten-benefits-of-group-counseling/
The Gist of it
Trying to lose weight can be confusing. We hear different things and don't know what to follow. Plus our bodies can be so weird that you'd think it would be just as simple as eating well and exercising. While it is, there are some weight loss tips that are more effective in getting you to where you want to be. Eating more fish, staying away from white carbs and implementing vegan days. What weight loss tips do you rely on?
P.S. If you enjoyed this post, sign up to my newsletter to get the latest advice, tips, and giveaways right into your inbox!