You've probably heard much about isometric training. While most people can't list examples of isometric contractions in sports off the top of their heads, athletes have always espoused the power of it. They may just refer to it as a hold, weight training or resistance training. In fact, isometrics play a huge part in most professional competitions; so much so that athletes often incorporate isometric exercises into their training to remain at peak performance. In these difficult times, with gym closures, these workouts will come in handy.
What Is Isometric Concentration?
Muscle contractions are categorized into 3 types:
isometric contractions occur while the muscle stays at the same length and the joint angle stays at the same position
concentric contractions happen while the muscle is shortening
eccentric contractions occur when the muscle is lengthening
For those who practice sports regularly or simply want to stay fit, Activ5 can be a tool to track and guide them through training exercises that will help improve their performances, making them more competitive while keeping them in top shape. The Activ5 smart isometric training device lets you get a quick but effective core workout wherever you are. When paired with the app for iOS or Android, you'll be able to see results in real time, and keep track of everything including strength, heart rate, progress, and more.
Isometric Training in Sports
Hope Gaston, Biomechanics and Muscle Health Specialist with Activ5 explains why isometrics are great for those who practice sports, including runners and weightlifters.
Rugby
This is one of the toughest sports in the world. Isometric contractions actually play a huge part in this full-contact sport, especially in a 'scrum.' A scrum requires an incredible amount of upper-body strength, since players are packed closely together and pushing forward. There's a high risk of injury in scrumming, the strongest players are often found in the front row.
Weight Lifting
Professional weightlifters love using isometric workouts because the contractions recruit all motor units in a certain muscle group and offer a low-impact alternative to weight training. Since they're static, isometric exercises allow weight lifters to practice certain holds and even fix their overall form. Especially when your mass is small but want to lift heavy, your form and technique are everything to give you the power your body mass can't.
Baseball
Forget the batting cages – isometric force is apparently a better predictor of a baseball player's performance. Upper-body isometric exercises are typical for baseball player's off-season training, but according to one interesting study by East Tennessee State University, the more force a subject could apply to an isometric workout, the better their batting average, slugging average and home runs were!
Mixed Martial Arts (MMA)
Think about the most common moves in full-contact combat sports like mixed martial arts: clinches, triangles, armbars and more all require an incredible amount of strength and endurance. Even holding an opponent against a cage requires an incredible amount of static strength – something that isometric training is perfect for. As a practitioner of the sport, contractions save you from injuries and pain during a match.
Tennis
Thanks to a new focus on velocity and power in modern professional tennis, players are trying more innovative and effective training methods like isometrics. Lucky for them, a recent study showed that maximal isometric strength training had a positive effect on the power behind player's tennis serve.
Track & Field
Isometrics figure heavily in track and field training, especially with lower body workouts like squat holds and toe raises. Trainers and coaches love isometric workouts because of their ability to target fast-twitch muscles – the type of muscle responsible for reflexes and speed. Of course, isometrics aren't just for athletes — beginners can benefit from these convenient, low-impact workouts, too.
Best Isometric Core Exercises
Now that you know how it applies in the world of professional sports, let's make this more practical and give you examples of how it can work for you. Hope goes on to explains how you can incorporate isometric training into your workout routine. You may already be doing some, but at least now you know what they are called.
Whether playing sports, pushing a shopping cart around or just sitting at your desk all day, your core is always there to support you. No matter your level of fitness expertise, strengthening your abs is key. It's not just for the look, but it's for the stability. From bringing balance to your body, to preventing injury and improving posture, the core does it all.
The best workouts for core strength target not just your abs, but everything from your shoulders to your obliques. When it comes to building core strength – form is key. Even if you're doing the best core workout out there, you could easily strain or pull a muscle if you're not using proper form. That's why isometric training seems like a perfect match for core-work, because holding one position for a length of time engages the correct muscles without the added strain.
For a core-crushing, ab-solutely amazing workout you'll be feeling for days, take a look at these isometric core exercises:
Boat Pose

If you want a killer core exercise without going to the gym, look no further. This move not only works your abs, but also strengthens your obliques and hip flexors.
How to do it:
Begin seated on the ground with your knees bent, hip-width apart
Extend your arms out in front of you
Slightly lean back, keeping your back straight, chest open, and core tight
Press your hands together as you squeeze your core
Oblique Twist
This move is great for activating those upper body muscles. Working out your shoulders, chest, core and obliques will give you a more powerful and toned mid-section.
How to do it:
Begin by lying flat on your back with your knees bent and feet flat on the  ground
Extend your arms fully
Crunch and twist to your left
Squeeze your palms while engaging your abs
Repeat on the opposite side

By giving an isometric upgrade to this classic ab workout, you'll gain more control over your core and get a stretch in at the same time.
How to do it:
Place a small object or tennis ball on the inside of your right thigh, right above the knee
Lean forward, and place your left elbow on top of the object/ball
Contract your abs as you press down
Keep your chin tucked and your right arm relaxed to the side
Repeat on opposite side
Side Bend Press

This move is so simple it can be done anywhere, but is powerful enough to bring serious results. By incorporating your obliques, triceps and abs, this exercise will increase core stability and full-body strength.
How to do it:
Place a small object or tennis ball on a desk or table in front of your left arm
Place your left palm on the object/ball
Bend sideways, slightly to the left
Press the object/ball as you squeeze your oblique muscles
Repeat on opposite side
Supplements
In this crazy time we are living in, ensuring to get the right supplements is essential. I really dig the Fat Burning Lemonade. It is a high performance fitness, weight loss and recovery product. It aids in fat loss accelerating your metabolic rate using FAT for FUEL. It will also get you into ketosis faster by accessing your stored carbohydrates burning up all the carb stores fast. I noticed the difference in my endurance whenever I take it before working out against not having any. It keeps me energized, focused, healthy and on point nutritionally. Try the Fat Burning Lemonade and use code Rania.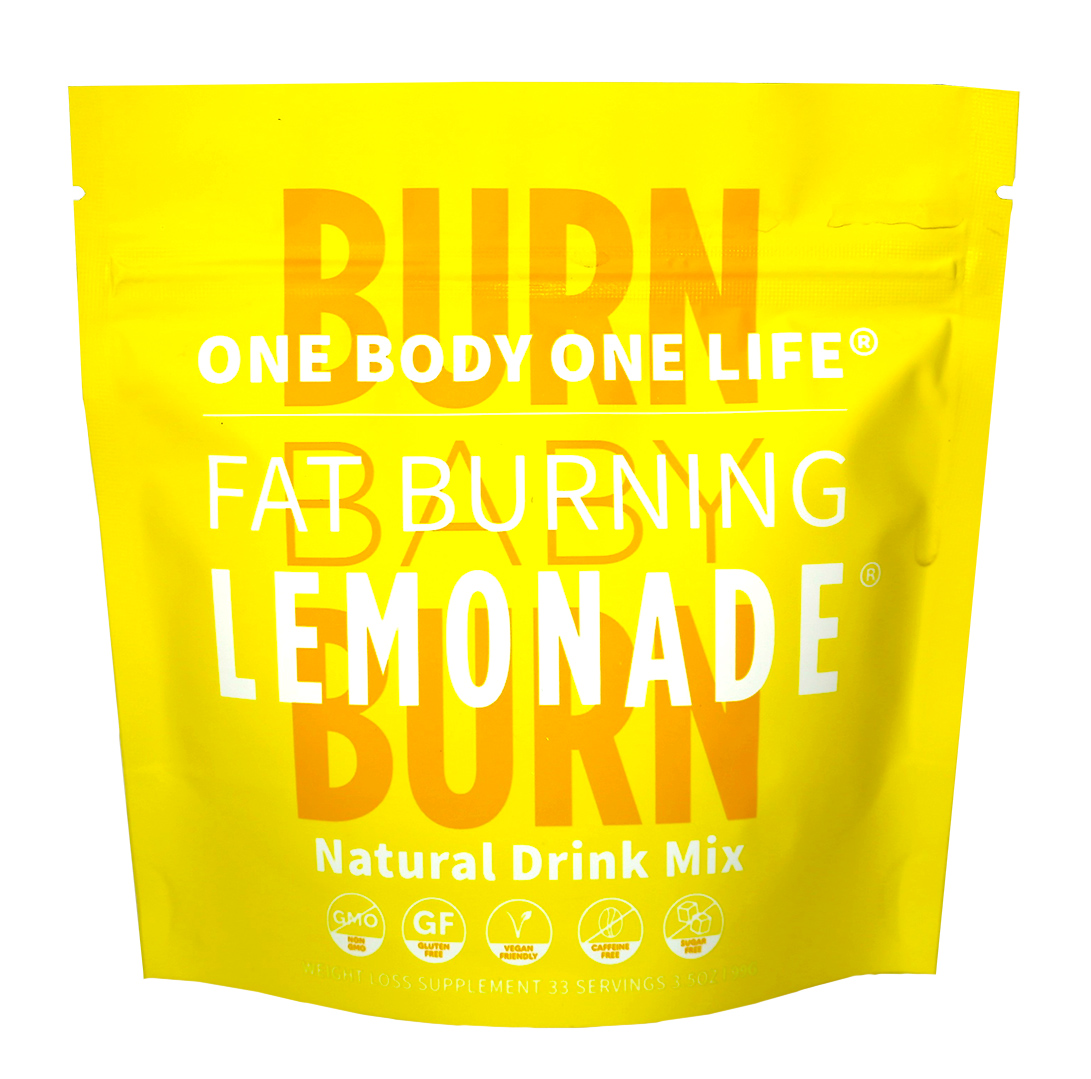 The Gist of it
Core exercises are a necessary addition to any workout regimen, whether you're a professional athlete, full-on gym addict looking to up your fitness game, or just starting out with a new routine. Supplementing the classic ab workout with isometric training gives you an extra boost of strength and helps build endurance over time.
Have you tried isometric workouts yet?
P.S. If you enjoyed this post, sign up to my newsletter to get the latest advice, tips, and giveaways right into your inbox!